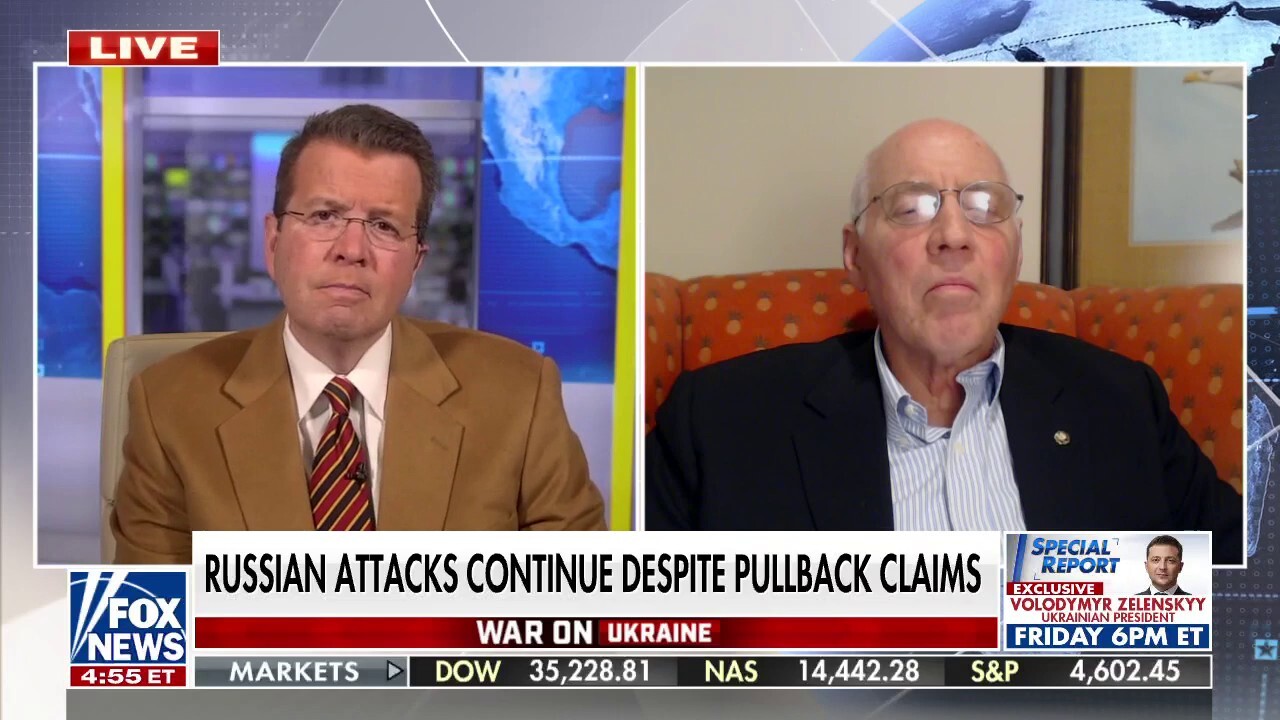 Retired Lt. Col. Robert Maginnis warns of 'general uprising' against Putin
[ad_1]

NEWYou can now pay attention to Fox News articles!
Retired Lt. Col. Robert Maginnis predicted a "typical rebellion" versus Russian President Vladimir Putin Wednesday on "Your Earth with Neil Cavuto."
LT. COL. MAGINNIS: He is been obsessing, Neil, for the past 6 several years about undertaking precisely what he is doing now. … He said, "Search, I want" – and he's made this really general public – "I want to reconfigure, to carry again into the fold" what he called "New Russia." Now that dates back again to Catherine II in the 18th century, which involved all that land from Moldova all the way to Russia … all belonged to the Russian Empire. And so he has been stating this for many years. And he also has been indicating anybody [who] disagrees with him is a fascist and a Nazi. And so … this is not one thing new for him. He's incredibly unpredictable. He's likely to press his generals. He's likely to arrest folks in his own domestic [who] really don't collaborate and cooperate with him. And he's definitely concentrated on redoing the factors that he's been asserting for yrs and a long time. 
…
I do think that there is a escalating instability within just the Russian Federation alone simply because of the Ukrainian info functions, which are staying quite productive. And I will assure you when the moms [who] have all these younger conscript soldiers [who] have been killed or taken captive by the Ukrainians get started to obtain out the truth of what this man has carried out to their sons and in a several cases, their daughters – there will be a common rebellion from Mr. Putin, but he'll push back. 
View THE Total Interview Down below:
[ad_2]

Resource hyperlink