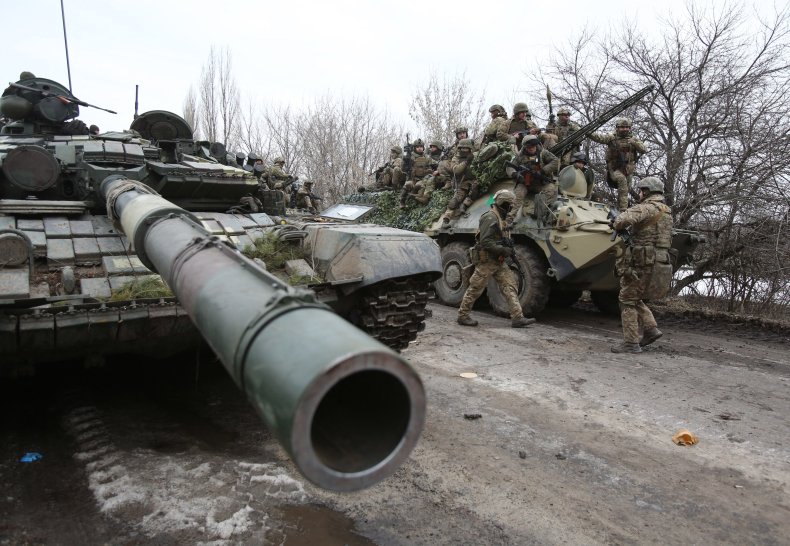 Ukrainian General Dismisses POW Torture Video as Russian Propaganda
[ad_1]

A Ukrainian navy leader has dismissed current footage of soldiers allegedly torturing Russian prisoners of war (POWs) as propaganda amid the military conflict in between Russia and Ukraine.
The five-minute movie emerged on the internet on Monday, purporting to demonstrate Ukrainian soldiers graphically beating and torturing Russian POWs. As the footage received worldwide awareness, a variety of Ukrainian leaders pledged to examine the issue critically and take appropriate steps if it was determined to be serious.
But Ukrainian armed service commander Standard Valerii Zaluzhny hypothesized that the video was staged by Russian forces for propaganda applications.
"The enemy provides and shares films with the inhuman remedy of alleged 'Russian prisoners' by 'Ukrainian soldiers' in purchase to discredit the Ukrainian protection forces," Zaluzhny claimed on Monday, according to various outlets.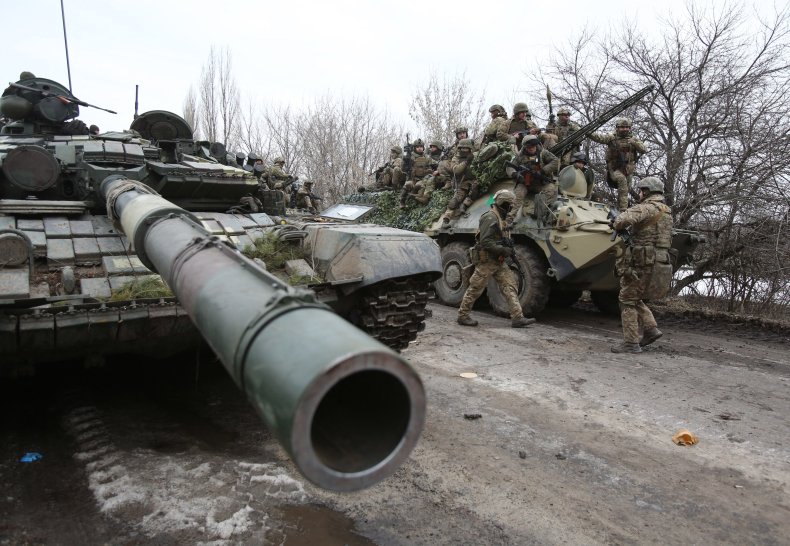 The Ukrainian armed service has not yet been capable to identify the authenticity of the movie, according to The Impartial. And for each Al Jazeera, a push spokesman for Ukrainian President Volodymyr Zelensky claimed that the online video must be examined "in the context of each serious and facts wars."
Newsweek tried to reach out to Russian officials for a comment on Zaluzhny's statement.
All through a televised briefing on Tuesday, Oleksandr Kyrylenko, the deputy head of the normal team of the Ukrainian army, reported that the state is trying to keep a shut observe on all data pertaining to alleged abuses dedicated from enemy combatants.
"All information and facts that will come is checked by the armed forces of Ukraine and, if there is violation, ideal lawful choices will be built pertaining to people military services personnel who violated the regulations on the cure of prisoners of war," Kyrylenko said.
Oleksiy Arestovych, an aide to Zelensky, condemned the video clip in a assertion although also urging all troopers to chorus from steps these as all those allegedly depicted in the footage.
"We are a European army, and we do not mock our prisoners. If this turns out to be actual, this is completely unacceptable conduct," he reported, The Guardian claimed. "I would like to remind all our navy, civilian and protection forces the moment once more that the abuse of prisoners is a war crime that has no amnesty below navy law and has no statute of restrictions."
The Russian govt, in the meantime, has occur out strongly towards the video. In a assertion, Kremlin spokesman Dmitry Peskov decried the graphic treatment method of alleged Russian troopers in the footage as "monstrous photos." He termed for a total investigation into it, with penalties for these deemed responsible.
[ad_2]

Resource url